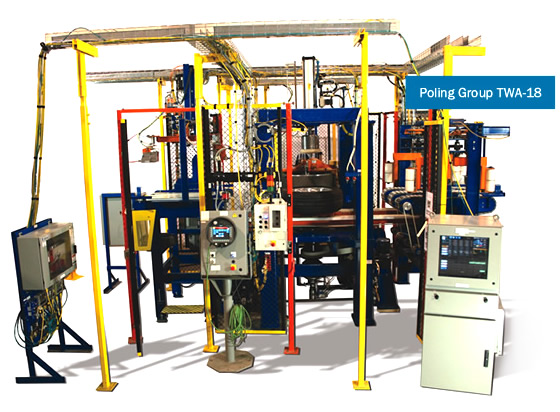 With the ASM TWA-18, automotive companies can now test tire/wheel assemblies in time to keep pace with line speed.

Advanced Data Collection
The TTOC6 controller utilizes proprietary TDAQ hardware that produces stronger and cleaner signals to increase resolution substantially.
Faster Cycle Time
The TWA uses a servo motor lift and TTOC6 software like Waveform Validation and Correction (WVC) and Machine Effect Characterization and Compensation (MECC) to achieve a faster and more repeatable cycle time.
* Mandatory guard rails not pictured in photography to show machine details
* Machine is CE Certified