75 Years of Calendering Experience


Since 1946, ASF has been designing, engineering and manufacturing rubber processing equipment and machinery. We are known for our extremely durable, custom-made calendering drums and line equipment.


Standard Features
Outside diameter precision machined to surface finish of 32 micro inches or better
0.005 maximum T.I.R. taken four places along drum face
0.005 maximum concentricity between drum face and bearing journals
Statically balanced
Drums individually boxed for shipment
Standard construction, 23" diameter with other dimensions available
Drum face lengths up to 128"
Drum journals provided with pipe tap (both ends) for customer's rotary union
Drum end painted to customer specification
Cooling Drum Stand
Horizontal or vertical stands
Driven or idler drums
Complete with manifolds and required piping
Outer Shell Options
304 stainless steel
Carbon steel Teflon coated
Carbon steel chrome plated 0.002 to 0.003 thickness (with or without matte finish)
Carbon steel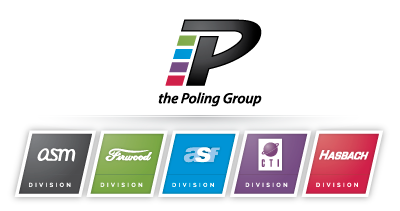 Five Divisions with One Goal ;
Remain a trusted, world-class supplier of tire testing, rubber machinery, and software to the tire manufacturing industry
©2023, the Poling Group. All Rights Reserved.