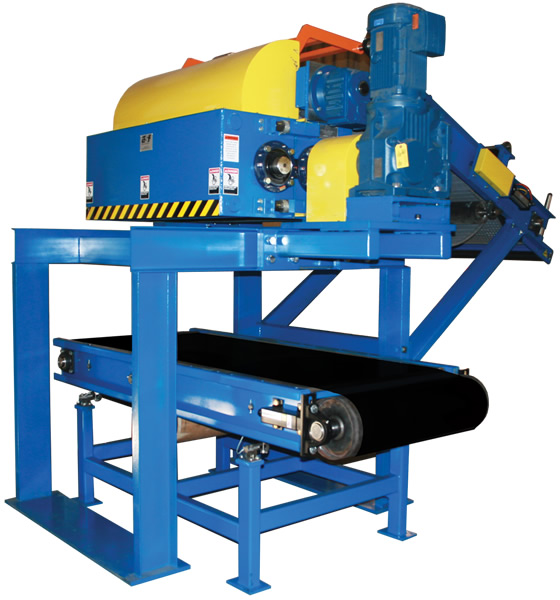 The heavy duty NG1270 cutter frame is fabricated from plate and structural steel.

The precision machined cutter and anvil are mounted on piloted bearings and installed into line bored housings. The piloted bearings are double row spherical roller bearings. The cutter and anvil are driven by a fixed speed gear-motor and gears mounted to the anvil and cutter
The support stand is fabricated from plate and structural steel. The stand requires secure mounting to the floor.
The conveyor frame is fabricated from structural steel. The conveyor belt is Hot Stock and Water and is driven by a variable speed gear-motor and pulleys. The conveyor is supplied with take-ups for tracking and belt tensioning.
The cut pieces are dropped onto a weigh conveyor for precise measurement. As the cut pieces reach the targeted weight, the conveyor slows down, allowing the pieces to get smaller until the targeted weight is reached. This reduces labor costs and provides for more accurate weighing.