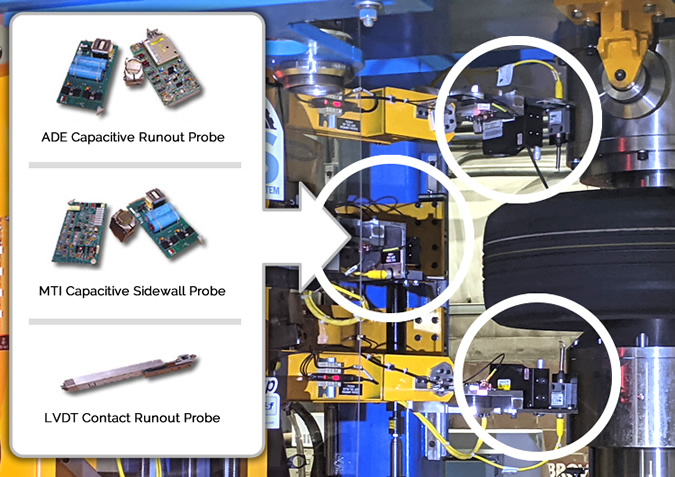 You can replace any of these LRO / RRO capacitive probes with one of our Laser Replacement options, tailored specifically to upgrade your current set up.

With any of our TTOC Controllers
If you already have one of our TTOC controllers, replacing non-contact sensors (capacitive, LVDT, and DCDT) probes with tire geometry lasers becomes a relatively easy process, as the TTOC controller provides the electrical and mechanical compatibility needed. The Poling Group will provide the lasers and mounting brackets to replace the obsolete probes, and we also offer on-site services to install and optimize your new laser system.
Without our TTOC Controller
If you aren't currently using our TTOC controller, we can still help you replace your non-contact probes with tire geometry lasers, but more hardware will be necessary to facilitate the correct electrical and mechanical requirements. In this situation we may suggest upgrading to a stand-alone TSAS system, to sufficiently power and collect the laser measurement data from the lasers.
Please use the form below to contact a Poling Group representative. We will happily discuss tire geometry laser options with you.