News | May, 2022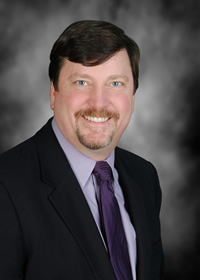 In 2003, Mr. David Poling Sr. established the Poling Group name to informally unify his companies supporting the tire and rubber industry; and since then, the Poling Group has been known world-wide for innovation, quality, and customization. During this time, each of the companies has maintained its separate corporate identity.
Now David Poling Jr. (President/COO) and David Poling Sr. (CEO) are pleased to announce the official merger of Akron Special Machinery, Inc. (ASM), Akron Steel Fabricators (ASF), Commercial Timesharing, Inc. (CTI), ASM-Hasbach, and Firwood~ASM into the legal name the Poling Group, as a single corporation.
"Customers can expect the same quality products and services that they've always received. This is more of a legal restructuring of the company names and finances", says David Poling Jr (COO). "Other than being able to more freely share each company's resources and assets, the move also streamlines our software and billing systems", he continued.
Each of the companies making up the Poling Group has a proud history with establishment dates ranging from 1898 to 1978. The new Poling Group will honor that history by keeping the original company names as divisions.
The Poling Group supplies equipment from the mill room to final finish areas, including data acquisition and analytics, rubber processing equipment, and factory floor information systems, showcasing its determination in developing and using superior technology to help its customers increase machine throughput and optimize product quality.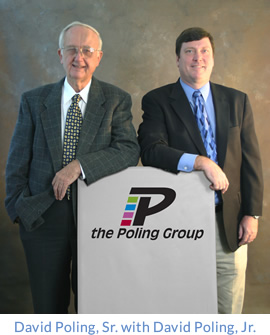 History of the Poling Group
In 1978, David Poling Sr., founder and CEO of the Poling Group started his first engineering company, Akron Special Machinery. With determination and innovation, Poling continually guided his small but dedicated company toward the goal of becoming a world-class supplier of equipment for the tire industry.
In 1983. MSI (Measurement Systems, Inc.) teamed up with Akron Special Machinery (ASM) to provide MSI Tire Uniformity Machine controllers for a large Armstrong Tire Contract, and was later purchased by Mr. Poling. MSI was closed in 2013, but still have controllers running in tire factories today.
Also in 1983, Mr. Poling acquired Akron Steel Fabricators (ASF) to focus on mill room equipment, such as calendering, batch offs, and pressure vessels, which expanded the equipment and services offered to his customers while lowering production costs. ASF continues to be a global leader in mill room equipment, recently introducing updated models in cold slab stock cutting solutions, and is still one of the few ASME Certified pressure vessels suppliers.
In 2000, Hasbach and Commercial Timesharing, Inc. (CTI) joined forces with ASM to produce the first high-speed uniformity testing machine capable of testing tires in excess of 160 miles per hour, leading to an acquisition of both Hasbach and CTI within the following year. Hasbach broadened the ASM tire testing product line with laboratory testing machines measuring endurance, durability, rolling resistance, force & moment, and more. At the same time, CTI contributed state-of-the-art control systems, data acquisition / analytics, factory management software, and material handling expertise. CTI's TTOC controller became the standard controller for all models of Tire Uniformity machines offered by the Poling Group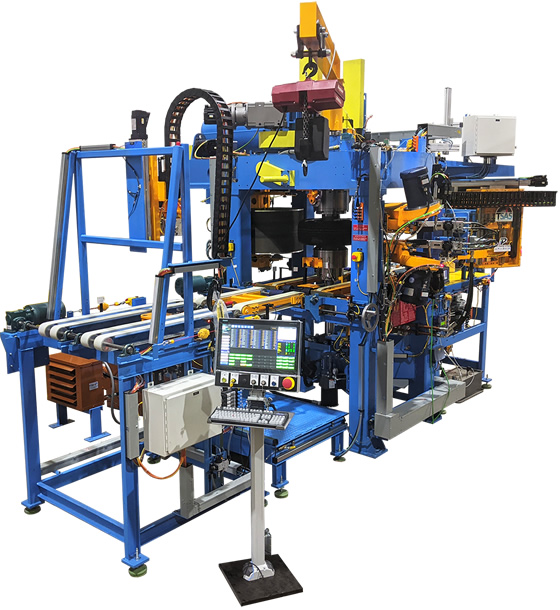 In 2001, the new group of companies collaborated to produce and install the X100, the first tire uniformity machine to use newly developed X-frame technology. This groundbreaking design distributes the forces on the machine evenly throughout its frame to maintain more accurate, and therefore faster, testing results. In the years since, the Poling Group has re-engineered and expanded the X Series to include the CX111 (passenger car / light truck tires) and the X150 (Large Truck / Bus tires) with customizable testing capabilities, all taking advantage of the X-frame technology.
Firwood Manufacturing, specializing in sidewall grinding & painting and post-cure inflators, became Mr. Poling's sixth acquisition in 2003. Satisfied that his group of companies contributed to nearly all phases of tire manufacturing and testing, Mr. Poling's new umbrella of companies, the Poling Group, positioned itself as a leader of quality, technology, and innovation within the field of tire testing.