About our "Auto Position" Center Grinder

The Poling Group's "Auto Position" Center Grinder is available for all models of tire uniformity machine, and extremely easy to retrofit to existing machines.
Utilizes THK linear bearings for precise low friction vertical movement.
Servo motor driven with absolute encoder feedback
Movable hand-held manual control station provided to assist initial setup.
Programmable position through tire code tables
Retrofits to existing center grinder
PATENTS -
6773334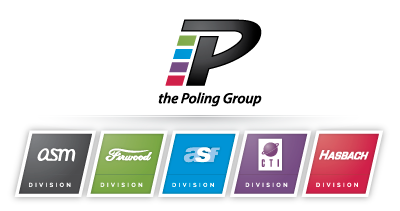 Five Divisions with One Goal ;
Remain a trusted, world-class supplier of tire testing, rubber machinery, and software to the tire manufacturing industry
©2023, the Poling Group. All Rights Reserved.