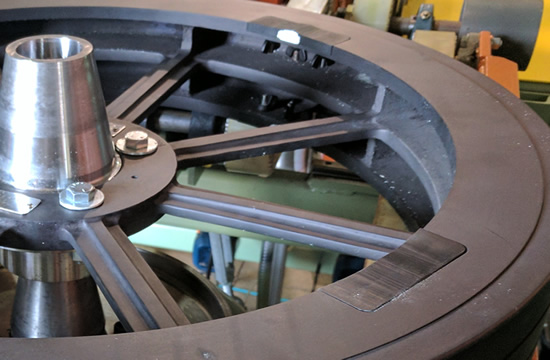 The Poling Group's new Tire Geometry Testing Verification Wheel provides the quickest way possible to verify your LRO/RRO geometry testing lasers. The verification wheel chucks directly on your testing machine's current rims (up to 19") and therefore requires no machine requalifying after verification.
Lateral Runout (LRO)
: Both sidewall faces consist of four bulge/depression plates of varying heights. A ring on the outer 1" has a height variant of .15" for precision verification.
Radial Runout (RRO)
: Three bands on the 'tread' side of the wheel each have a different height variant to verify RRO laser measurements.
Non-inflatable wheel provides precise height variants for geometry laser verification
Measures LRO, RRO, Phase Adjusted Lateral (Wobble) and Bulge/Depression
Can be chucked on machine rims up to 19"
Resume testing after verification with no need to requalify machine
Bulge/depression inserts can be custom made to customer requirements, with typical height variants of 0.020" to 0.100"
Verification wheel is fully supported by TSAS Software
ISO 17025 Certified by external source at the request of Customers. ISO Certificate provided GVW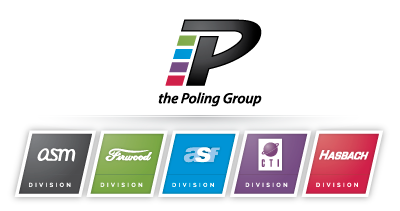 Five Divisions with One Goal ;
Remain a trusted, world-class supplier of tire testing, rubber machinery, and software to the tire manufacturing industry
©2023, the Poling Group. All Rights Reserved.