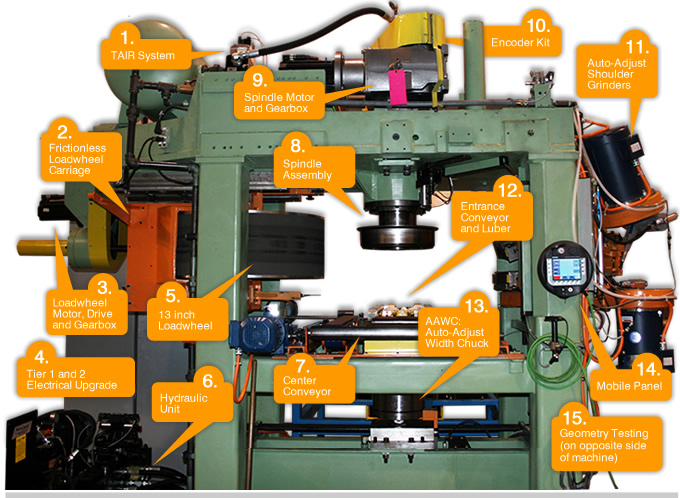 With a Poling Group TU Tune Up it could look like this.

The TU Tune-Up process begins with an easy to use machine survey that results in a methodical examination and definition of the current state of your machine(s).
From this information we can readily put together a quotation for various parts and assemblies that will upgrade your TU machine in a sequential program that fits any expense or capital budget.
A small Tune-Up investment creates a large machine improvement!
Look through the chart below to see how different components positively effect machine performance.