About our "Auto Position" Shoulder Grinders

Proprietary and patented algorithms enable precise positioning to ±0.001" (0.025mm).
They also calculate an optimal grind depth that not only reduces grinding time but greatly improves tire appearance.
Movable hand-held manual control station provided to assist initial setup.
Extended range of adjustment covers a full range of tire sizes.
Grinder parameters programmed as part of the recipe setup.
Available for all models of tire uniformity machines; easy to retrofit to existing machines.
Utilizes THK linear bearings for precise low friction vertical movement.
Four servo motor driven electric cylinders provide position adjustments.
PATENTS -
6431963, 6620030, 6773334, 6786800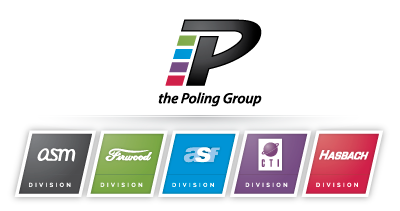 Five Divisions with One Goal ;
Remain a trusted, world-class supplier of tire testing, rubber machinery, and software to the tire manufacturing industry
©2023, the Poling Group. All Rights Reserved.