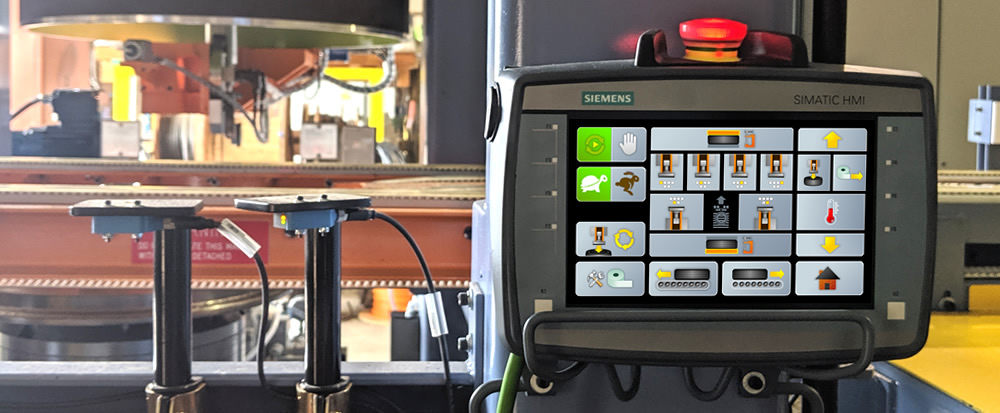 Mobile Control Panel for Tire Testing


The Poling Group uses a secondary mobile control panel, available for all tire uniformity and geometry testing machines.

Mobile Panels allow setup and maintenance personnel to control a machine component from a location near the component of interest. An upgrade to a modern, single mobile touch screen, includes functionality for multiple components and may be customized to provide other functionality (for example, control of tire sortation devices).