If it's time to update your manual Sidewall / Raised Letter Grinder, we can make it look like new and improve its performance with automation upgrades.
This Firwood Raised Letter grinder (pictured above) was remanufactured and updated with a four-axis automation kit.
Our retrofit package enables your manual grinder to automatically position the grinder heads.
Retrofit Package Specifications:
Servo motion control to replace manual angle adjustment and radial positioning
Package can be used on a gravity feed style machine like the Firwood Model 1167 or 1303
THK rails replace the slides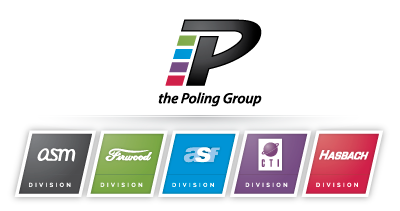 Five Divisions with One Goal ;
Remain a trusted, world-class supplier of tire testing, rubber machinery, and software to the tire manufacturing industry
©2023, the Poling Group. All Rights Reserved.