David Poling, Sr. - Chief Executive Officer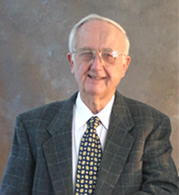 Mr. Poling is a graduate of The University of Akron with a Bachelor of Science in Mechanical Engineering. Mr. Poling has extensive experience in the specification, design, and building of engineered products for the rubber, steel, and plastics industries. His experience includes project work with global manufacturing and distribution companies in the rubber, plastics, chemicals, and steel industries.
Mr. Poling has served as the President of Akron Steel Fabricators, Akron Special Machinery Inc., and the Poling Group. Under Mr. Poling's leadership, the companies comprising the Poling Group have greatly expanded their products and services capabilities by acquiring complementary businesses and growth of the organization to over 100 associates.
In 2020, while not retiring, Mr. Poling has decided to take on more of an advisory role within the Poling Group of companies. This decision demonstrates his trust and respect in the Poling Group management team moving forward.
Experience
The Poling Group – President and Chief Executive Officer
Akron Special Machinery, Inc. - President
Akron Steel Fabricators - President
United States Air Force
Goodyear
Education
The University of Akron - Bachelor of Science Mechanical Engineering
David Poling, Jr. – Chief Operations Officer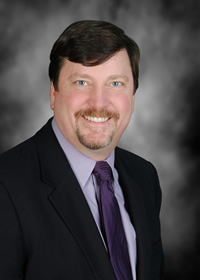 David Poling, Jr, CFO of the Poling Group since 2003, is stepping into the role of Chief Operating Officer and will take over the day-to-day operations and decision making for the Poling Group. David joined ASM in 1978 and has learned the tire industry from the ground up. His extensive experience includes all facets of shop floor machining, project management, production scheduling, and quality control.
Experience
The Poling Group – Chief Financial Officer
Akron Special Machinery Inc.
Vice President
Vice President of Production
Plant Manager
Project Manager
TUO Technician
Machinist
Education
The University of Akron
Brian Mitchell - President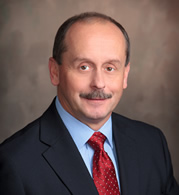 An associate of ASM since 1979, Mr. Mitchell's career has given him special knowledge of tire testing equipment that spans both customer and manufacturing points of view.
In field service, Mr. Mitchell spent significant time directing the installation, start up, and maintenance of ASM equipment in tire factories across the globe. That experience, combined with years of machine production and remanufacturing effort, uniquely qualifies Mr. Mitchell to ensure that Poling Group customers receive cost-effective equipment that meets and exceeds their most stringent processing requirements.
Experience at Akron Special Machinery
Vice President of Sales
Plant Manager
Sr. Field Service Manager
Assembly Foreman
Assemblyman
Troy Anenson - President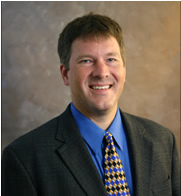 Mr. Anenson joined CTI in 1989 and is currently President of CTI. He has a wealth of experience in factory automation projects using Unix/Linux applications interfaced with a various PLCs. He also has multiple patents. Additionally, Mr. Anenson designed and implemented many integrated systems for Goodyear, Bridgestone/Firestone, Continental Tire, GM, FedEx, Timken, and other corporate clients. He was also one of the original developers of CTI's TTOC (Tire Testing & Optimization Controller) and led its design and support team for many years.
As President, Mr. Anenson provides leadership to CTI and CTI's engineering involvement with the other companies in the Poling Group.
Education
South Dakota State University - Bachelor of Science, Electrical Engineering
John McCarthy - Vice President, Software Systems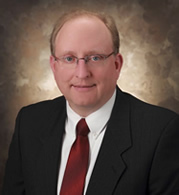 Mr. McCarthy has been with CTI since 1986. He has extensive experience with tire and rubber factory Information systems. Mr. McCarthy has been involved in the design and implementation of a rubber mixing control system, compound quality lab systems, the implementation and enhancement of an in-process inventory management system spanning mixing to tire building, a final finish tire processing, and routing system, and over twenty years of experience in tire final finish room data collection and distribution.
Today he leads CTI's FFH (Final Finish Host) and TFFIS (Tire Factory Floor Information System) development and support teams, in addition to overseeing the development of our recent TWave software
Education
The Ohio State University - Bachelor of Science, Computer and Information Science
Alexander Hasbach - President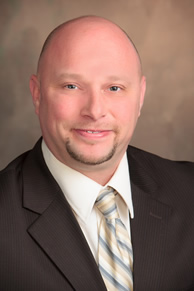 Mr. Hasbach, registered in Germany as a State Qualified Mechanical Engineer, is a graduate of the College of Technology in Cologne and a recognized expert in tire endurance testing design.
Mr. Hasbach's international career includes increasing responsibility with Hasbach, HaWiTec, and Akron Special Machinery. Along with experience in project management, equipment design, feasibility studies, equipment specification, and product development, he brings a unique global perspective to his current position as President of ASM-Hasbach.
Experience
ASM-Hasbach - Vice President of Sales & Engineering
HaWiTec - Sales & Engineering Manager
Hasbach Test Systems - Sales & Engineering Manager
Education
College for Technology, Cologne, Germany - State Qualified Mechanical Engineer
Leon Poole - President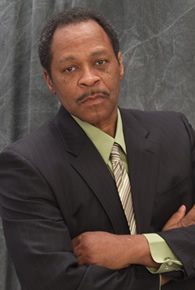 Mr. Poole has been with ASF since 1987 and has held various titles over the years, including engineer, manager of system controls, plant operating manager, and executive vice president. He was promoted to President of ASF in 2020 and continues to lead the company focusing on quality and innovation in the rubber industry.
Experience at Akron Steel Fabricators
Executive Vice President
Plant Operating Manager
Sr. Field Service Manager
Manager of System Controls and Design Engineering
Stephen M. Ericson - Vice President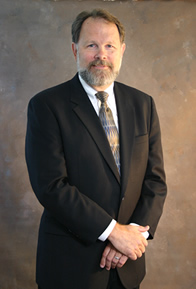 Mr. Ericson has over 30 years of experience in the tire and automotive machine building industry. He earned his degree in engineering design from Western Michigan University, where he was President of the Engineering Association.
Mr. Ericson worked in the family business, Firwood Manufacturing Company, as its Chief Design Engineer. During this time, he also worked on a training program at a major US tire plant and learned the complete tire manufacturing process. Mr. Ericson's designs include: automotive assembly equipment, tube benders, wire antenna machine, white sidewall grinders, and skivers. Mr. Ericson recently joined the Poling Group in 2003 as Vice President of Akron Special Machinery, Inc., where he continues to design and produce world-class equipment
Education
Western Michigan University - Bachelor of Science, Design Engineering