Updated designs to the AAWC stem increase cycle life and reduce failure:
A deeper undercut diameter along the nose cone traps debris with less chance of scoring and galling
We doubled the number of grease grooves and enlarged the grease feed holes
THE RESULT: A machine with the Auto-Adjust Width Chuck processes a wider range of tire widths without manual adjustment. Delivery of the chuck width in the tire recipe reduces setup time, increasing machine throughput.
Other features of the AAWC:
Available for all tire uniformity and geometry machines
Hydraulically operated by patented dual piston cylinder
4.5" adjustment for X75-13, 6" adjustment for X75-16 and X100, 8" adjustment for X150 machines
Program chuck width as part of test recipe
Manual control station provided to assist initial setup
Retrofits to existing machines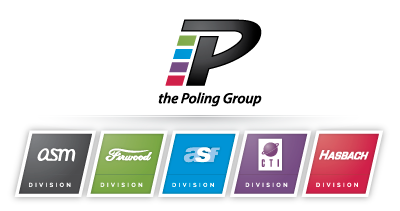 Five Divisions with One Goal ;
Remain a trusted, world-class supplier of tire testing, rubber machinery, and software to the tire manufacturing industry
©2023, the Poling Group. All Rights Reserved.